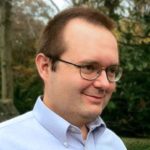 CEO, Co-Founder, & Principal Consultant
Sean has extensive experience as a scientist, project manager, and instructor with a strong background in product and process creation and modification, data, and instrumental analysis, & material science and engineering.
He has assisted countless organizations with their electronics manufacturing failure analysis, developed carbon nanotube-based chemical sensors, created new polymer supercapacitors, developed ways to optimize organic light-emitting materials, and advanced pharmaceutical and medicinal chemistry research.
He has also presented and consulted on subjects like instrumental analysis, unintended consequences, and problem-solving.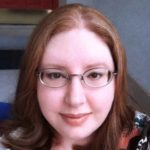 President, Co-Founder, & Project Manager
Melissa's background is in project management, research, writing, and graphic design.
Melissa manages business processes, coordinating activities, ensuring productivity, and continually improving performance and efficiency within the organization. Melissa maintains the company financials and implements strategies that enable a high-performing and motivated team.
With more than 20 years of experience in management she has a long record of successfully negotiating all levels of high value contracts, contributing expertise in the areas of customer relations management, financial operations, and training.
Melissa has a long history of active volunteering in the community for causes ranging from the environment to animal welfare and domestic violence.