Consulting
Clancy & Associates Technical Services provides consulting and business services with practical solutions to development, manufacturing, and process issues, as well as advice, teaching materials, and training services. We currently focus on companies and other organizations in the STEAM fields (science, technology, engineering, arts, and mathematics).
We offer these services to academic institutions, government agencies, industry, startups, and other groups.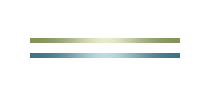 Failure Analysis
We provide root cause failure analysis services to find out what went wrong, how to prevent it from occurring again, protect your customers, and protect your reputation.
Examples:
We identified the cause of wire bond failure for chloride-sensitive optoisolator components in medical devices due to the contract manufacturer's improper washing and rinsing processes.
We identified the cause of ball grid array (BGA) components "popping off during shipping" on telecommunications products shipped from the USA to Japan due to the manufacturer selecting hard gold over hard nickel as a surface finish over the entire bare board and not just the edge contacts. The failures were due to the gold being porous and led to nickel oxide growth which prevented strong solder joints from forming. We recommended a superior surface finish for their application and later testing showed a much better result.
We showed a European aerospace manufacturer that residues on the surface of their assembly prevented strong adhesion of a Parylene conformal coating to their product. After identifying the residues and their likely source, we recommended cleaning processes, plasma treatment, and using an adhesion promoter prior to depositing the Parylene coating.
We showed a manufacturer for instruments deployed on oil rigs that poor coating coverage, as well as surface contamination, led to poor adhesion of a silicone conformal coating.
Exposed metal on the assembly, in combination with moisture and ocean salts, led to electrochemical migration (ECM) or dendritic growth, causing an electrical short, which led to device failure.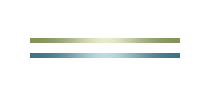 Market Research
We provide market research services tailored to your company to find out what your customers want, what your competitors deliver, and what opportunities are available.
Examples:
We evaluated vendors, performed testing, summarized and reported the results for multiple Parylene conformal coating providers.
We researched, summarized, and recommended materials that would enhance the reliability of electronic and electromechanical devices that are exposed to harsh environments.
We researched, summarized, and recommended best practices that would enhance sales of solar panels in Utah and other states.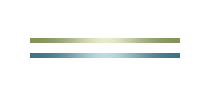 Materials Analysis
We provide materials analysis services to assist in identifying materials, contamination, residues, and reverse engineering of products. We also provide reviews of technical data sheets, safety data sheets, and other documentation to assist in product development and identify potential safety concerns.
In Sean's role as an Adjunct Professor in the Materials Science & Engineering Department at the University of Utah, access to and analysis with a wide array of advanced instrumentation can be provided.
Examples:
We identified green and white crystalline materials on an electronics assembly which were due to use of a non-approved flux in the assembly process.
We tracked down a similar instance of green and white crystals on an assembly to insufficient removal of a stronger flux that was used for cleaning dross off of a selective soldering system prior to switching to the manufacturer's standard flux and starting the soldering process.
We prepared cross-sectioned and analyzed indium tin oxide (ITO) on glass samples from multiple manufacturers to aid in reverse engineering.
We inspected a customer's electronics bare boards and found issues with the board's internal construction, as well as the presence of an incorrect surface finish of immersion tin when they had ordered and paid for immersion silver.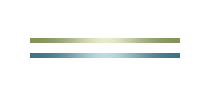 Technical Reporting
We provide technical writing services to assist in delivering reports to internal and external customers, including data charts, graphs, plots, and presentations.
Examples:
We assisted with the development of documentation for ISO 9001 and other programs, including quality control procedures for incoming inspection and testing of materials prior to use.
We have written standard operating procedures (SOPs) for equipment and processes used in research and production environments.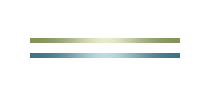 Training
We can provide training for your staff in cleaning, cleanliness testing, conformal coatings, electronics manufacturing, failure analysis, inspection, materials analysis, quality, customized courses, and more.
Examples:
We've created and presented short courses on cleaning and surface preparation of electronics prior to conformal coating processes to ensure greater performance and reliability.
We trained students and professionals on chemical, laboratory, and manufacturing area safety.
We taught failure analysis and reliability testing courses at customer production facilities.